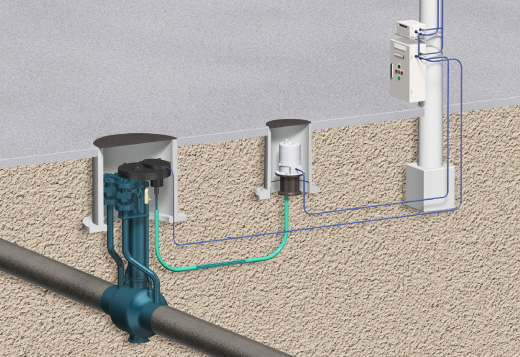 Features
Electric-powered steel valve
A combination of electric-powered actuator (motor) and additional reducer on the valve reducer controls valve operation. The additional reducer and the electric-powered actuators are connected by a flexible shaft (a metallic shaft with flexibility). Connecting external communications equipment with the controller enables remote operation.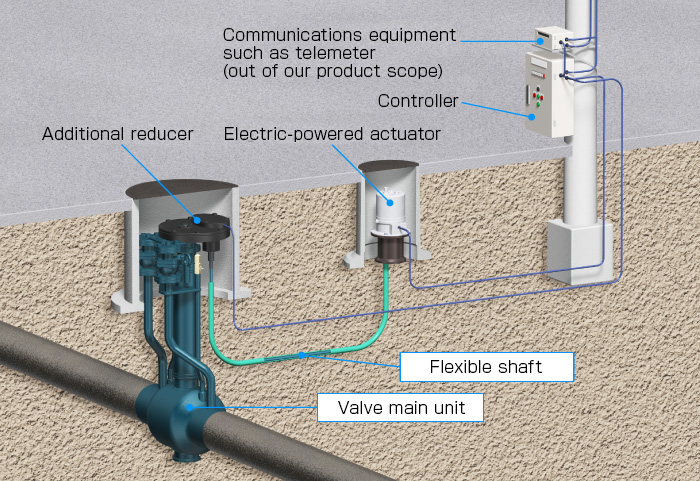 This product is developed under the technical development support program for regional gas suppliers, sponsored by the Japan Gas Association, namely under the FY2004 development project, "Development of Valve Remote Operation Unit," and FY2005 development project, "Development of Electric-Powered Actuator with Communications Function for Valve Remote Control Unit."
■ Joint development members
The Japan Gas Association, Buyo Gas Co., Ltd., Narashino City Gas & Water Bureau, and Otaki Gas Co., Ltd.
Specification of this product is subject to change without prior notice.